About Us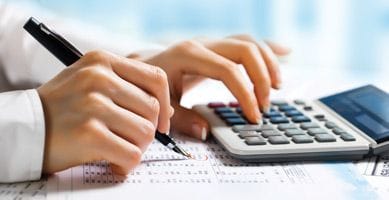 Grasso Financial Services was established in Ayr in August 2006.
The firm operates under the Securitor banner with offices in Ayr, Townsville and Bowen, to cater for the expanding client base in this northern region.
Grasso Financial Services currently has four qualified financial advisers; John Grasso, Tonia Sanderson, Mark Grasso and Kayleen Walsh who provide advice on a diverse range of financial planning areas including:
Investment
Estate Planning
Retirement Planning & Superannuation
Small Business Succession Planning
Life Insurance
Aged Care
Self Managed Super Funds
* Please refer to the individual financial advisers FSG part 2 (Adviser Profile) for details on their individual authorisations.
Grasso Financial Service's philosophy on financial planning is to focus on a client's goals and needs to deliver strategies to put them in a better position. Where required, Grasso Financial Services will work together with client's other professional advisers, i.e. accountants and solicitors to provide comprehensive financial advice. With constantly changing legislation and a challenging investment environment, the personalised investment strategies provided to clients, meets their goals and expectations and provides them with peace of mind.
As both John and Tonia are Self Managed Superannuation Fund (SMSF) specialist advisers with the SMSF Professional's Association of Australia (SPAA) they are able to provide dedicated advice to trustees of SMSFs.
Tonia is also has Aged Care Professional accreditation giving her the qualifications and expertise to advise clients on their options when looking at Residential Aged Care facilities for themselves or loved ones.
Since joining the Securitor dealership in 2011 the practice and advisers have won the following coveted awards:
Grasso Financial Services Securitor Queensland Practice of the Year 2012
John Grasso Securitor Queensland Financial Adviser of the Year 2012 and 2013
Tonia Sanderson Securitor Queensland Rising Star Award 2014
John Grasso & Tonia Sanderson Named a Most Trusted Adviser in Australia by clients in research conducted by Beddoes Institute in 2015
Tonia Sanderson 2016 National Subject Award winner 'Investment Advice' Kaplan Master of Financial Planning